Area around Ülemiste terminal
The location for the Rail Baltic terminal for Tallinn was chosen as Ülemiste by the Estonian Ministry of Economic Affairs and Communications and Harju County Government (instead of Balti Jaam, which is the currently existing main Tallinn railway station). The background of the decision was the logic of two stations—Ülemiste as the new main station and Balti Jaam as a connection station in the heart of the city, next to the old town. Ülemiste was also proposed by the AECOM study1 as an easier solution for investments in logistics. Balti Jaam could be accessed by 5.7 pairs of trains per hour, but Ülemiste could accommodate 9.5 pairs of trains in an hour.2 The terminal would integrate Rail Baltic (a European rail width of 1,435 mm) with the regular Estonian railway (a rail width of 1,520 mm).3
It has been noted in the Ülemiste terminal competition brief that the biggest impact for daily usage would come from locating the main bus station in Ülemiste from its current location next to Tartu mnt, more than a kilometre further towards the city centre. This would increase the number of people using the terminal by three times. In general, there will be more bus users than train users.4
How would the Tallinn-Helsinki fixed link connect to Rail Baltic? If the tunnel train is run by another company than Rail Baltic and the fixed-link connections end in Tallinn, should there be an extra terminal for just the fixed link or a connected station between Rail Baltic and the tunnel station to change the train? Will it be Ülemiste? How would the Ülemiste terminal expand to host this huge number of extra visitors? What would happen to the Ülemiste neighbourhood, which is, at the moment, a car-orientated supermarket and business area with unfriendly street junctions?
Sweco Projekt and LUO Architects aimed their lens at the future outlook for Ülemiste Terminal and the surrounding areas. They proposed solutions for increasing population density and expanding a human-centric public space. They also recommended that the shorelines of Lake Ülemiste be linked with Pae Park and that an Ülemiste-Old Town "bike expressway" be built.
FIXING LINKS: Our aim is a biker- and pedestrian-friendly Talsinki. Pleasant green cycling connections to the Ülemiste terminal hub from all around Tallinn are created by linking the existing parks and green areas around Ülemiste and by building a pedestrian bridge connecting Ülemiste to Tallinn's city centre.
We propose also opening the shores of Ülemiste Lake for public use in order to create beautiful biking and pedestrian routes from the south-western side of the city to the Ülemiste hub.
The fixed link terminal area is a pedestrian zone, while all necessary infrastructure stays underground.
Ülemiste as a railway hub
Spatial challenges around Ülemiste hub
Spatial potentials around Ülemiste hub
Comfortable cycling distances
Site with a huge potential
Car domination VS pedestrians and city transport / Gateway to the Ülemiste hub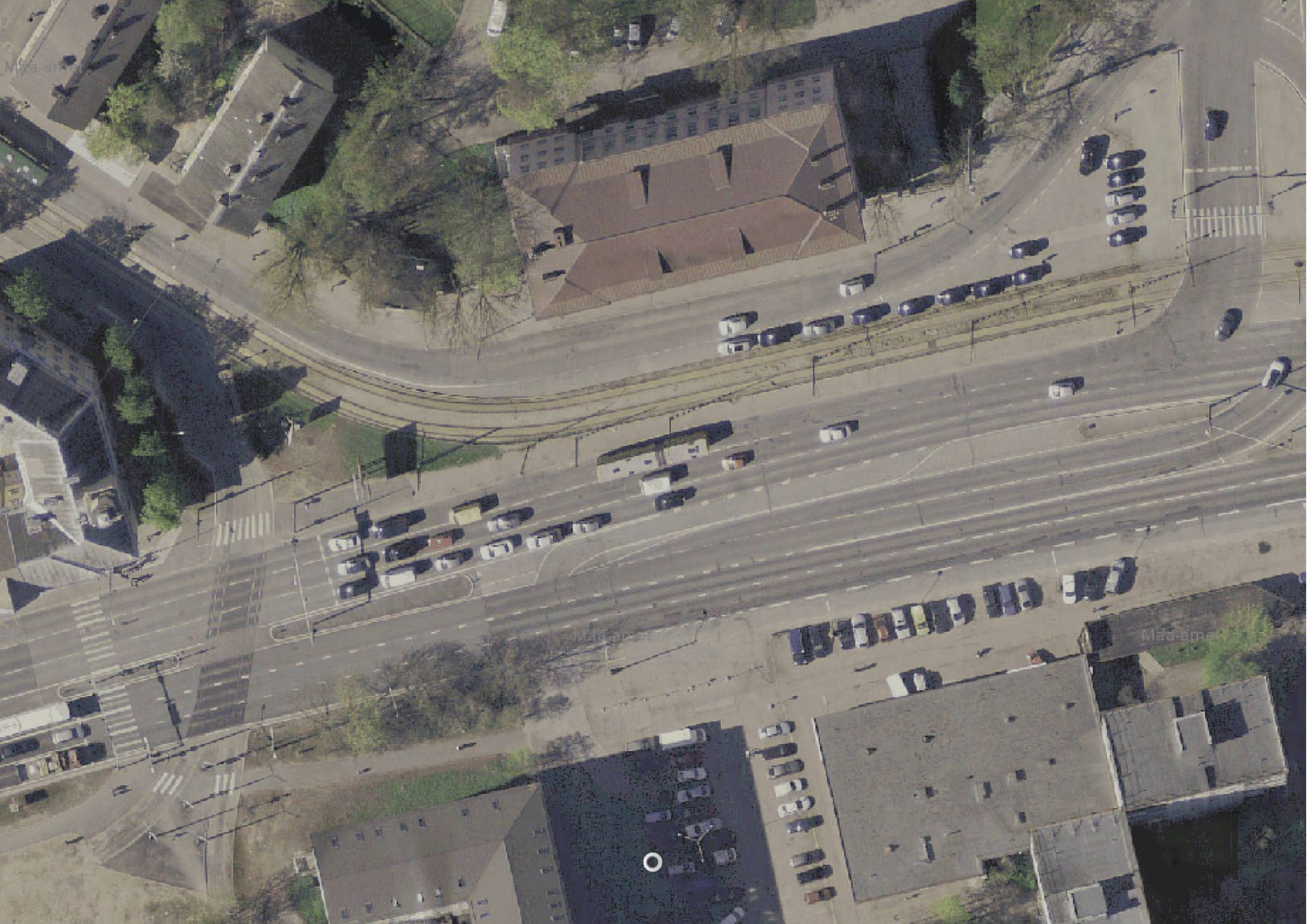 Car domination VS pedestrians and city transport / Gateway to the Ülemiste hub
Wide car lanes vs pedestrians and bicycle paths / Fast link to the city centre
Wide car lanes vs pedestrians and bicycle paths / Fast link to the city centre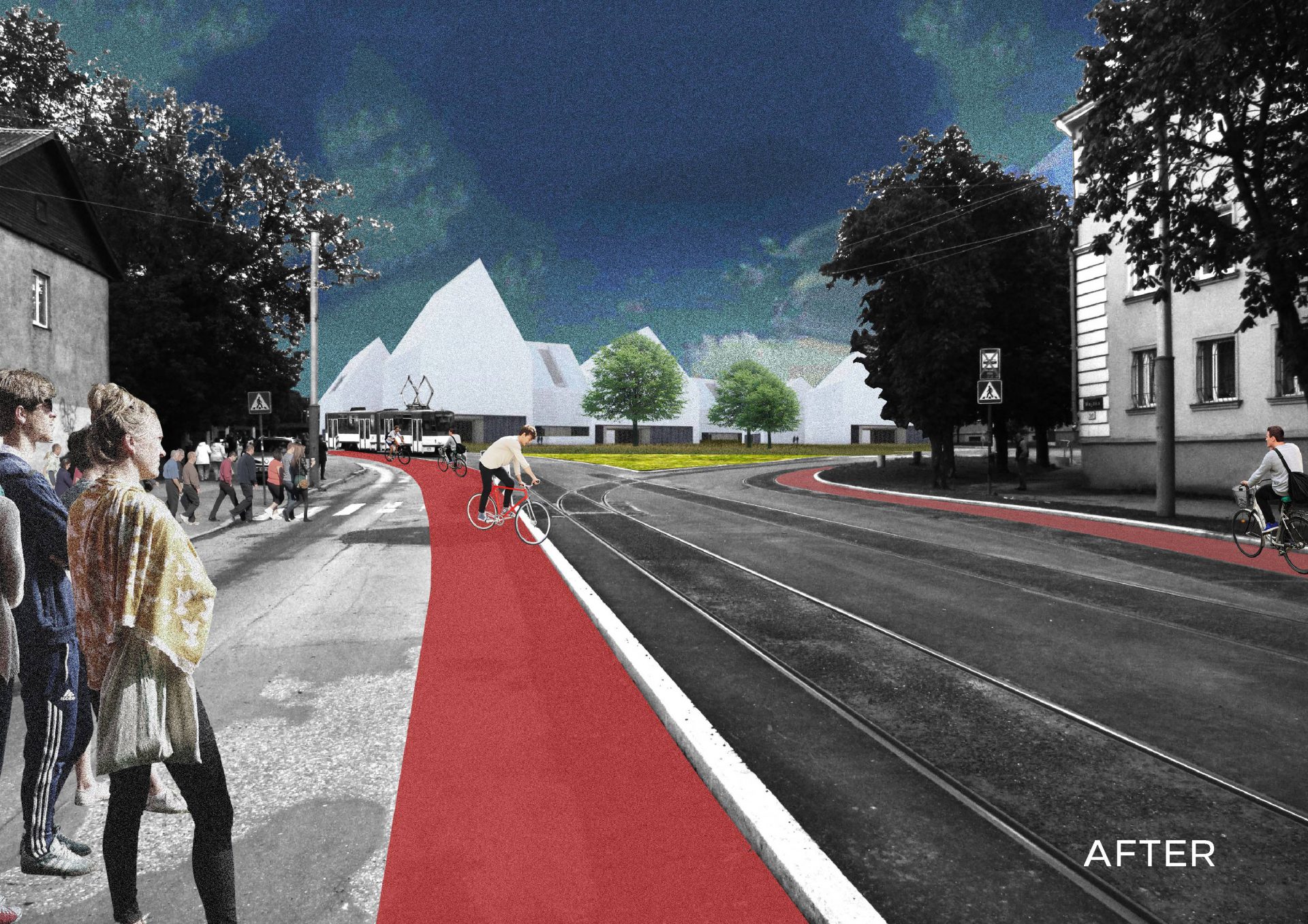 Opening lake Ülemiste to the public
Fences and car traffic VS an open lakeside / Green link to Ülemiste Lake
Fences and car traffic VS an open lakeside / Green link to Ülemiste Lake