Living and working in a twin city
It is stated that over four million people live within a 200-km radius of both Helsinki and Tallinn. The passenger flow has increased to approximately eight million passengers annually, increasing by two percent a year. The number of passenger cars has increased to over a million (2013), growing by 10 percent a year. 1An EAS (Enterprise Estonia) study shows that Finns who have moved to live in Tallinn think they have integrated well and 39% of them think they have friends amongst locals. Over half has seen an increase in their income over the one they earned in their homeland; one third says it's smaller. Purchasing power is better in Estonia for 74% of Finns. Fifty-nine percent of Finns living in Estonia would recommend it to their friends back home. Only 2% wouldn't recommend moving to Estonia2.
How would commuting asymmetry influence the cities?
The monetary flow of tourism is approximately three times larger from Helsinki-Uusimaa to Tallinn-Harju than in the other direction, in spite of the fact that, relative to population and purchasing power, the flows are quite balanced. Another asymmetry is connected with cross-region work, where the labour flow from Tallinn-Harju to Helsinki-Uusimaa is significantly larger than in the other direction.3
How would the fixed link influence working and living in Tallinn and its urban space? What if high numbers of people moved to Tallinn? Where would they relocate? What would be the housing typologies that would correspond to both Finnish and Estonian tastes and standards?
The team of Yoko Alender, Raul Kalvo and Studio Puisto proposed answers to the questions of what neighbourhoods the additional residents moving to Tallinn will live in and what kind of living environment is best in line with the tastes and standards of Talsinki residents. As they saw it, twin city inhabitants would value areas well-served by public transport, places where university students, specialists and retirees alike could choose the apartment or room appropriate to their needs. The team examined ways of increasing the city's attractiveness and number of transport users beyond the 25,000 commuters.
Our aim was to study the people and lifestyles that could/would be living in Talsinki. We tried to briefly analyse how the two nationalities feel about each other at present, how much they commute and what they think about living in the other city.
The fact seemed to be that we need more co-operation and the driver for this idea is building on differences. If Helsinki means traditions and stability, then Tallinn means innovation and no bureaucracy.
"Tallinn and Helsinki complement each other. Helsinki feels more 'ready', finished and somewhat stagnant. Its urban centre recalls a truly European city, not to speak of its natural versatility. Tallinn, on the other hand, even if smaller and more provincial, has a more robust, lively and sometimes even dangerous urban life. Tallinn's cultural scene feels fresher and less established. Helsinki provides stability while Tallinn inspires with its freshness and lively urban life. Helsinki is expensive and has a very good public transportation system, while in Tallinn – if one's lucky – it's even possible to live in the city centre with a mere mid-level income."
"In Helsinki we have beenliving in the same private house for 40 years. In Tallinn I would like to experiment."
We identified four typologies of people to concentrate on: students, seniors, entrepreneurs and families.
Then we interviewed real people belonging to these groups to find out how they feel about a future in the twin city.
We designed some possible living typologies for the four categories.
Based on the discussions and interviews, we decided to also work with the city fabric. We concentrated on the Tallinn side of the bay and investigated how Tallinn needs to develop to accommodate the added citizens. We measured gravity, i.e. how much square metre living space is built around existing public transport lines.
We proposed new connections and collective traffic lines. Our conclusion was that, when coming to a point where 25000 people commute daily, Tallinn could also double how much it builds.
Today it is 90000m2 /year. It's important to note that densification needs to happen where there is infrastructure, not in new suburban areas with no alternative mobility solutions than the private car.
The planned tunnel is not for cars but for pedestrians. This means TALSINKI as well as the Tallinn side has to change its focus from car traffic to good public transport and being a pedestrian- and bicycle-friendly city.
Tallinn needs densification, new connections and a liveable urban environment. Then it can really get the best out of Talsinki.
How many commuters are needed to realize Talsinki?
How many commuters are needed to realize Talsinki?
Reason to move – joint venture
Present gravity to Helsinki
Number of houses within walking distance from stations
Living area, in square meters, within walking distance from stations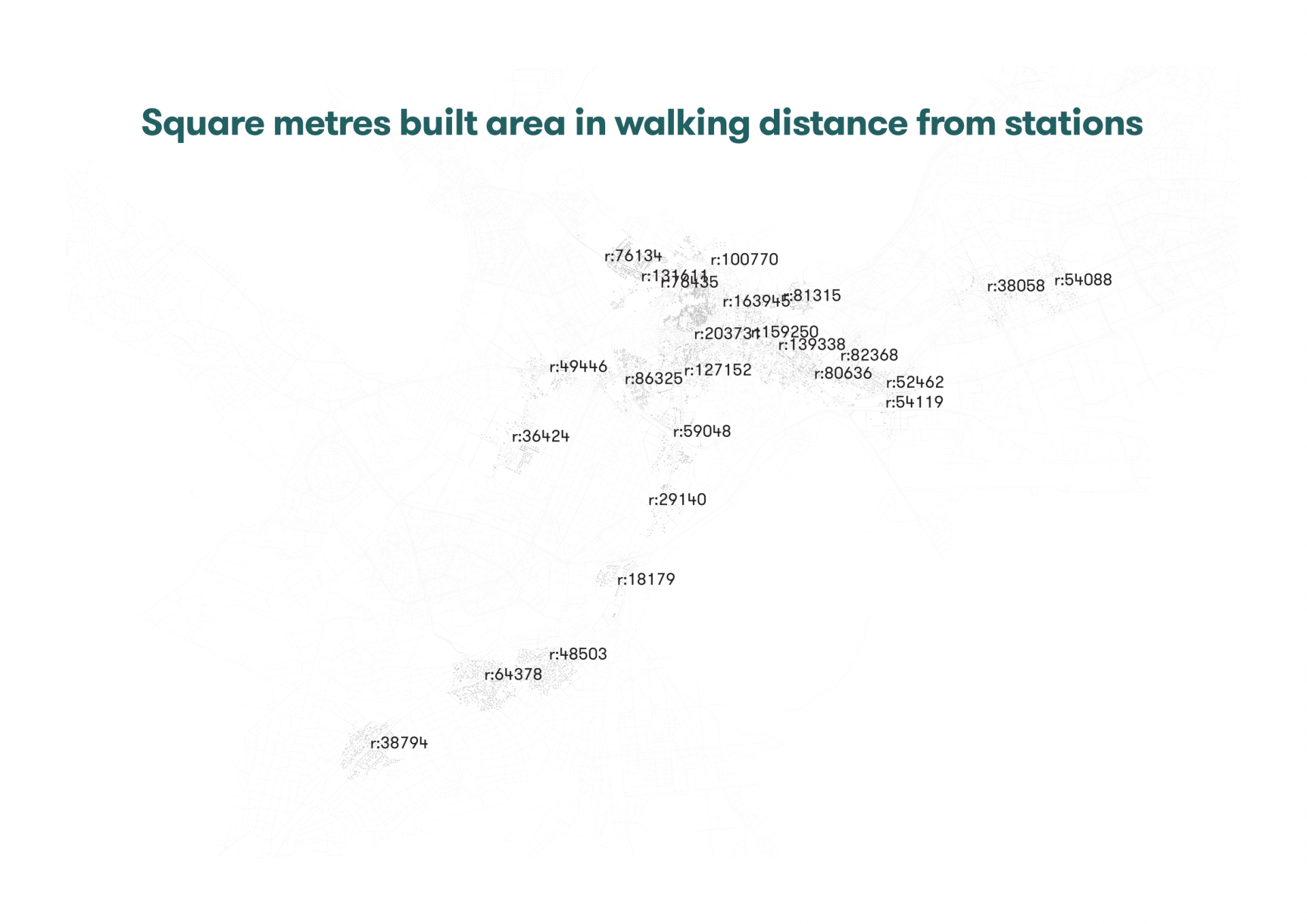 Tallinn needs densification, urban mobility, quality public space, new connections
Make the right mix > quality public space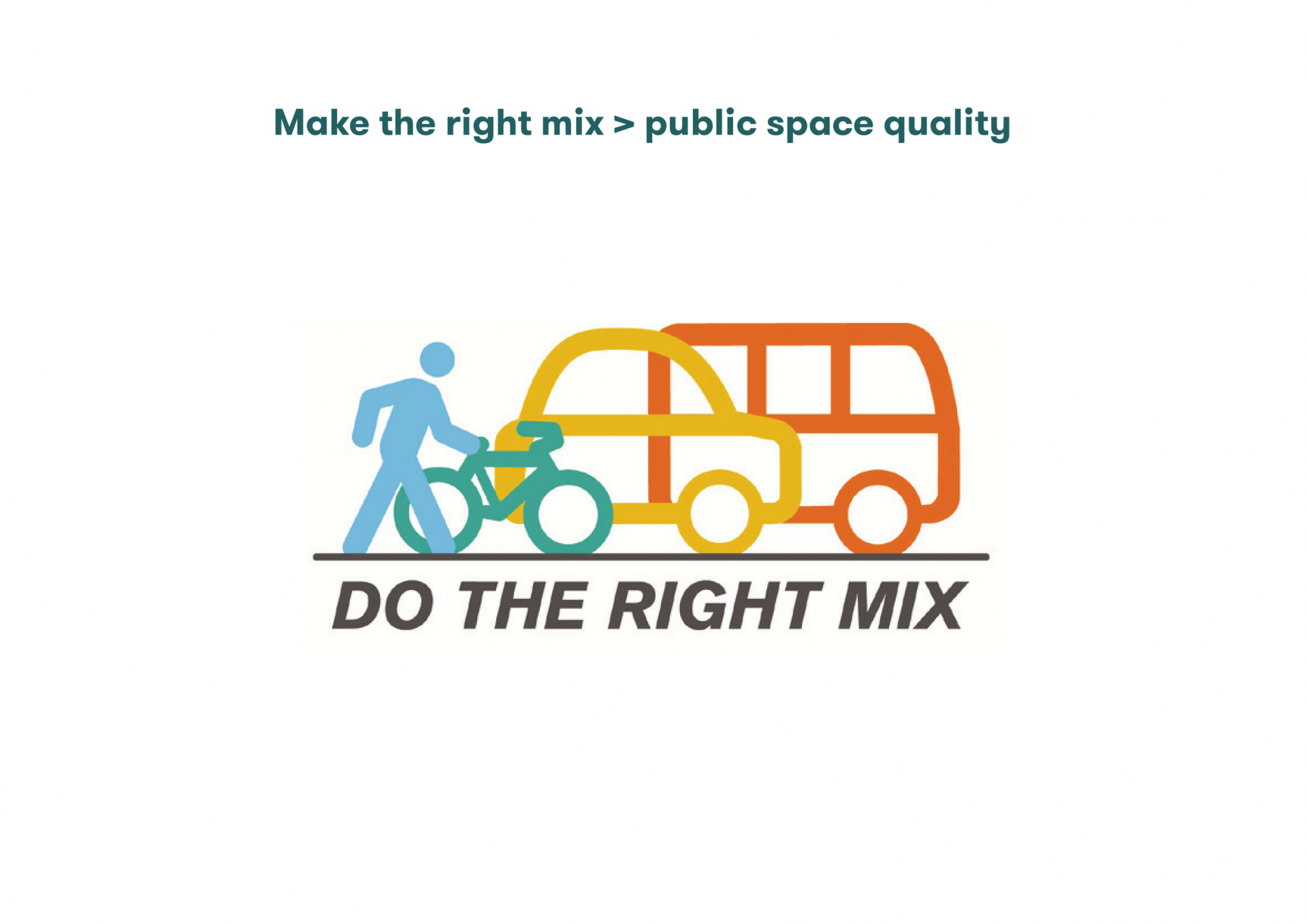 New connections + densification > new gravity in Talsinki
Meet the people of Talsinki
From private spaces towards shared spaces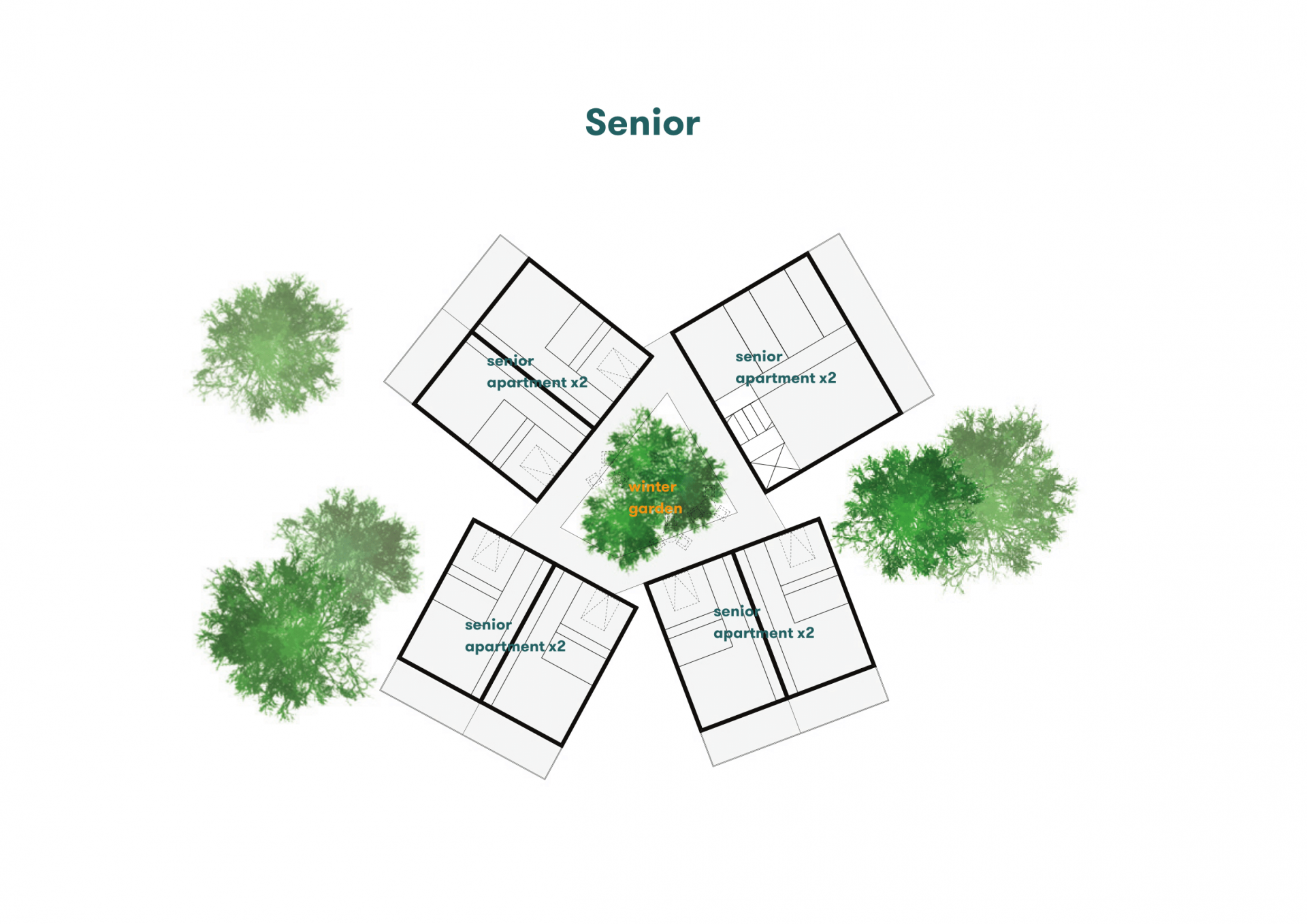 Active professionals' oasis